Australia is the 11th largest e-commerce market in the world, and the market is growing by 15.5% each year. By 2024 it is expected that the Australian e-commerce business will reach 46$ billion. Even though the market is in steady growth, Australian merchants should consider selling their merchandise internationally. One of the biggest challenges when it comes to international sales is shipping and delivering the products to your customers on time and at a reasonable shipping price.
We will take a look together the international shipping carriers in Australia, along with price comparison between each of them.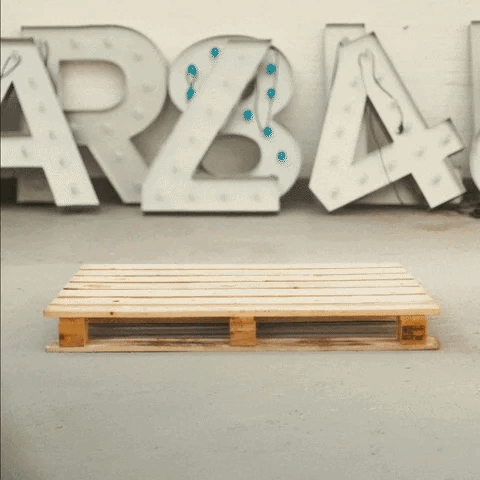 International carriers in Australia
Australia Post
Australia Post is the most popular shipping service in Australia. and it offers a wide range of shipping options domestically and internationally.
Australia Post offers five international options to send parcels depending on the destination country: Courier, Express, Standard, Economy Air, and Economy Sea.
Sendle
Founded in 2014, Sendle is focusing on small-medium parcel delivery within Australia, and it also claims to be a full carbon neutral carrier. In 2017, Sendle also started to offer international deliveries and it has three options of delivery: Sendle Standard, Sendle Premium and Sendle Pro depending on the volume of parcels that you are going to send.
Pack and Send
Pack & Send offers various freight, courier, mail and moving services. In addition, the customer is offered professional packaging services. The branch network of Pack & Send includes 135 stores worldwide. The transports usually take place via external courier express parcel services such as DHL, TNT Express or United Parcel Service. Pack & Send offers self-service and full-service options and it has two options for parcel delivery: Saver Export and Express Export based on the delivery time.
DHL Express
DHL is a key player in the international shipping business and is known for its express service. While their delivery is considered one of the fastest in the industry, that comes with a price as their shipping fees are exceptionally high.
Price Comparison
We will compare prices among the mentioned carriers, and for accuracy, we will set a parcel with the weight of 1kg, and the dimensions of a shoe box (35x20x15cm). The delivery countries will be New Zealand and the United States. And we will set the shipping address from 2000, Sydney.
Please, keep in mind that the more packages you send internationally, some carriers such as Australia Post and Sendle offer discounts on certain volumes of packages, so prices can go lower the more you ship.
Cheapest options for each carrier
| | | |
| --- | --- | --- |
| Carrier | USA | New Zealand |
| Australia Post | $32.90 (20+ business days) | $20 (25+ business days) |
| Sendle | $38.55 (10-28 days) | $23.95 (10-16 days) |
| Pack & Send | $102.97 (2-3 days) | $61.44 (2-3 days) |
| DHL Express | $242.08 (6 days) | $185.93 (6 days) |
Fastest options for each carrier
| | | |
| --- | --- | --- |
| Carrier | USA | New Zealand |
| Australia Post | $111.90 (2-4 business days) | $99 (2-3 business days) |
| Sendle | $38.55 (10-28 days) | $23.95 (10-16 days) |
| Pack & Send | $118.64 (1-2 days) | $70.80 (1-2 days) |
| DHL Express | $259.27 (6 days delivery before 12 PM) | $185.93 (6 days) |
* Sendle has a fixed delivery time for the destination, so prices stay the same.
Clearance and Declaration
Each carrier will ask you to declare the content of the package and write the description, value, and origin country on the shipping label along with your signature. In most cases, that would be enough to declare the exported goods to the authorities. If the value of the package is more than AUD2000, different rules may apply. To get more information you can see the Export Requirements on the Australian Border Force website.
Conclusion
Finally, international shipping can be relatively expensive if your delivery time is critical for you. Otherwise, carriers such as Australia Post and Sendle offer reasonable prices compared to the delivery time. It is also worth mentioning that if you ship lightweight items and items that can fit envelopes, the shipping price will be much cheaper.
If you are an Australia Post regular customer, you can get a MyPost Business or eParcel accounts where they offer discounted prices based on your shipping volume. LabelPass offers you the ability to manage your international shipping packages, print international labels, and live tracking.